Archive for April, 2019
3 results.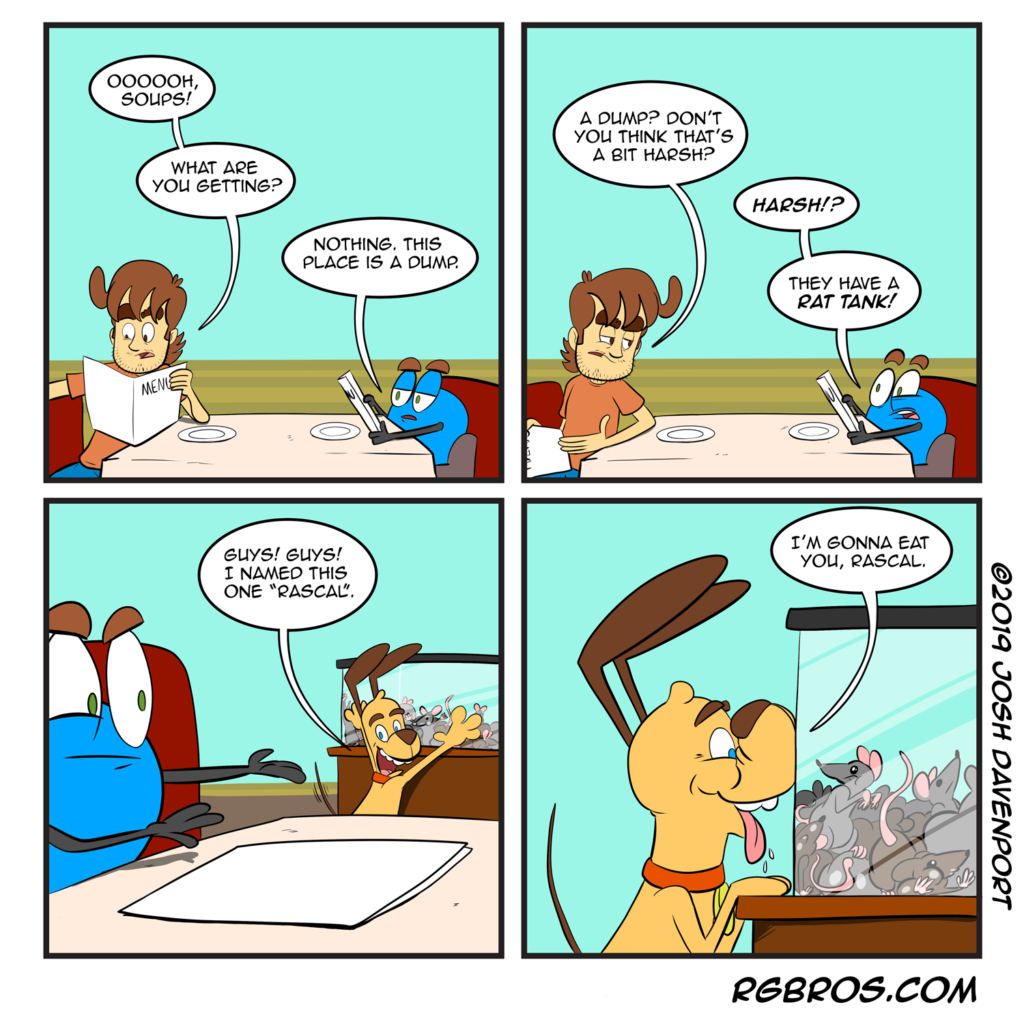 Gilbert, being a Kurt Russell terrier, is a natural ratter. I saw a travel show once where they went to a restaurant that had a cage full of snakes that people picked from, like you would a lobster, and after […] ↓ Read the rest of this entry…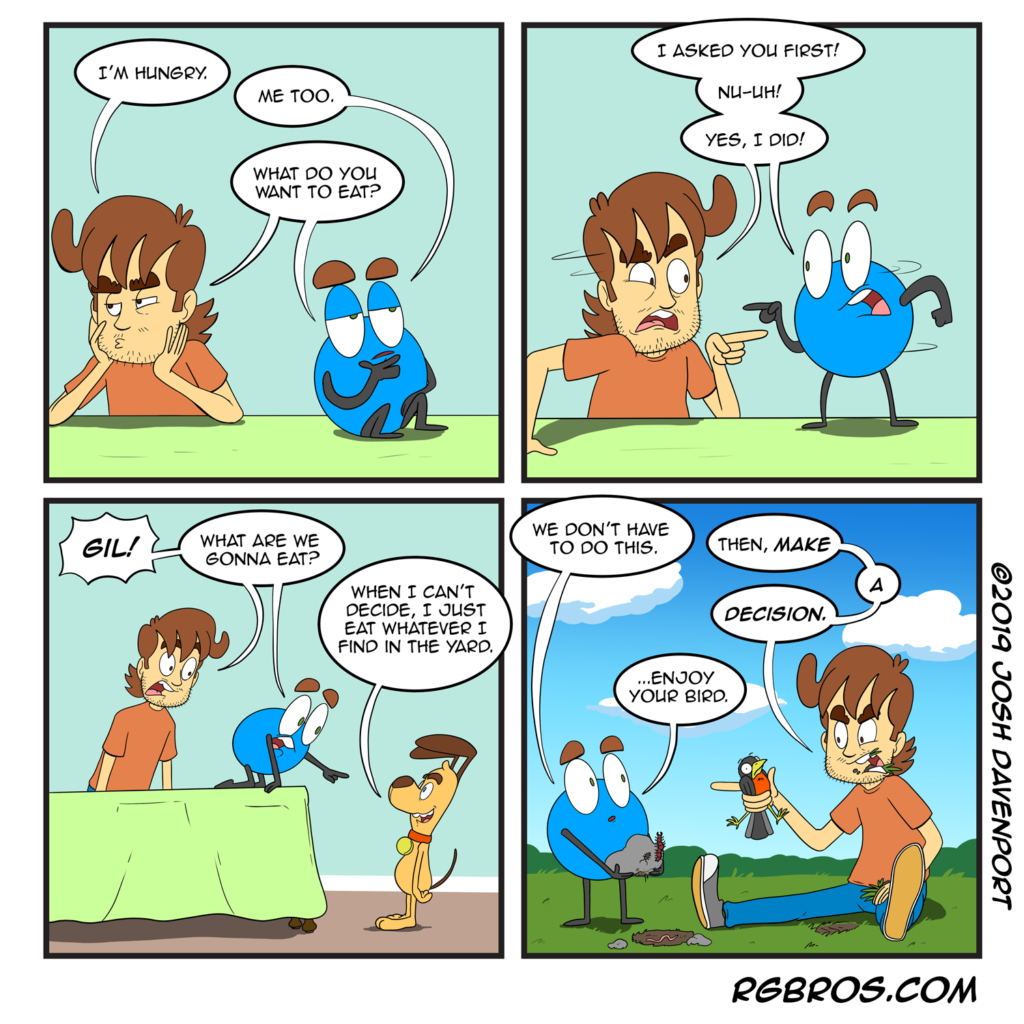 I dunno, what do you want to eat? Don't say pizza, I had that for lunch. Have a great weekend, you slimer ghosts!